Sponsors showcase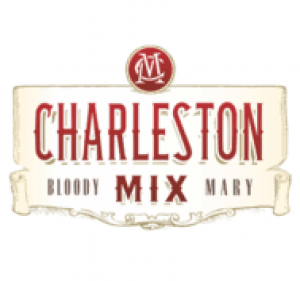 29422
(866) 810-4915
Ryan Eleuteri is the Owner of the Charleston Beverage Company and the creator of Charleston Mix, a locally created and brewed brand of Bloody Mary Mix in Charleston, South Carolina.
Born and raised in Philadelphia, PA, Eleuteri traded his Northern roots for a little Southern comfort when he came to the College of Charleston. He graduated in 2002 with a degree in Political Science and plans to attend law school. But life took a different turn and Eleuteri decided to try his hand at business and sales instead. He joined up with Rick Hendrick Dodge Chrysler Jeep and was a dedicated sales manager at the company for eight years.
On a warm Sunday afternoon in April of 2009, after an evening of Charleston merriment and revelry, Eleuteri set out in search of Bloody Mary Mix at the local grocery store. Unsatisfied by the store's selection, Eleuteri decided to create his own perfect mix. Inspired by other local products with South Carolinian roots, Eleuteri decided to make a business of Bloody Marys. After months of hard work, Eleuteri picked up the first order of mix from the bottler.
Although he never thought he'd own his own business or choose to stay in Charleston, Eleuteri has found success in Charleston Mix. "Charleston Mix is a product of years of personal sacrifice and hard work, it's like my baby," he says fondly.
Through everything that went into creating this product, a premium has always been put on the use of high quality ingredients that make a great Bloody Mary with a unique flavor. According to Eleuteri, "So many companies out there are more concerned about lowering costs and using the cheapest possible ingredients to generate the most profit. I feel that it is important to offer a brand that, while maintaining a competitive price point, also gives consumers a better alternative."
With goals of expansion in both the range of products carried and in the areas of service, Eleuteri is learning to adjust to changes in the marketplace and to be mindful of his customers concerns and opinions. "The most important thing I can do," he says "is keep my customers happy and leave them with a positive impression of Charleston Mix." Eleuteri is steadfast in his belief that Charleston Mix offers the best product on the market, plain and simple and envisions Charleston Mix being available as a premium option nationwide.
GOAL:$70,000.00
ACHIEVED:$18,200.00
Golf Ball Drop entries:
1325