Sponsors showcase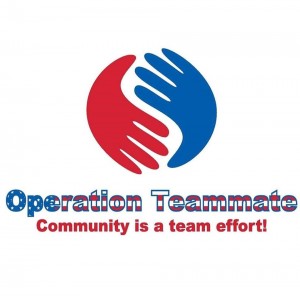 30907
(844) 884-6512
http://www.operationteammate.org/
About Operation Teammate
Operation Teammate is a children's focused organization with a multitude of avenues to welcome our nation's children - we help parents who serve as:



Military - ALL-ERA VETERANS (Active Duty/Guard/Reservist):
Wounded Warriors
Army | Navy | Marines | Air Force | Coast Guard
First Responders: 
Police Officers | Firefighters | Paramedics | Emergency Medical Responders
Our Mission
We provide an opportunity for sports teams to welcome children of military and first responder parents as honorary teammates during times of separation. In keeping with our mission, we strive to involve more institutions in our cause.  Please contact us for details.


Our Vision
Our aim is to determine the most appropriate avenue to meet an array of family goals and bring a terrific sporting experience to these children. By doing this, we are able to build a better community while establishing that bridge between families and organizations.
GOAL:$70,000.00
ACHIEVED:$18,200.00
Golf Ball Drop entries:
1325